Homeowners, potential purchasers, and business professionals are very interested in knowing the trend of property values as the real estate market continues to change. We will examine the situation of the market now and explain why the worst home price reductions are now a thing of the past in this blog post. We will concentrate particularly on Berkshire Hathaway HomeServices Coastal Real Estate's optimistic prognosis for homeowners. Let's delve in and learn the causes of this renewed optimism!
Economic Recovery and Market Stability:
The Housing Market is doing better because the economy is getting better. A while ago, the economy got very bad and home prices went down a lot. But things have been improving over the past few years and the market is more stable now.
The housing market is doing well despite challenges. More people want to buy homes because of low mortgage rates and a good economy. Berkshire Hathaway HomeServices Coastal Real Estate knows this and wants homeowners to benefit from these good conditions. They believe that things will keep getting better for homeowners unless something unexpected happens. Berkshire Hathaway HomeServices Coastal Real Estate can help homeowners take advantage of these good conditions.
Limited Housing Inventory:
Homes are becoming more expensive because there are not enough houses available to buy. This makes it easier for people who already own homes to sell them for higher prices. This has been happening for a few years now and is good news for homeowners.
Berkshire Hathaway HomeServices Coastal Real Estate understands the importance of a favorable supply-demand balance and works diligently to help homeowners navigate this market to their advantage.
If people believe the real estate market will do well in the future, they are more likely to buy a house. The National Association of Home Builders and Wells Fargo measure builder confidence and see that they are feeling more positive about the industry. When professionals in the field feel good about the market, it can lead to more people buying homes. This is important for the stability of the real estate market.
We know that the importance of buyer confidence and offers its clients tailored services to attract and engage potential buyers, ensuring a successful home sale.
Affordability and Low Mortgage Rates:
When mortgage rates are low, more people can afford to buy their dream homes. This is because the amount they need to pay each month towards their mortgage is lower. When more people want to buy houses, the demand goes up. This means that the prices of houses are likely to rise. This affects both the supply (the amount of houses available to buy) and demand (the number of people who want to buy houses) parts of the housing market. So, low mortgage rates can bring about big changes in the housing market.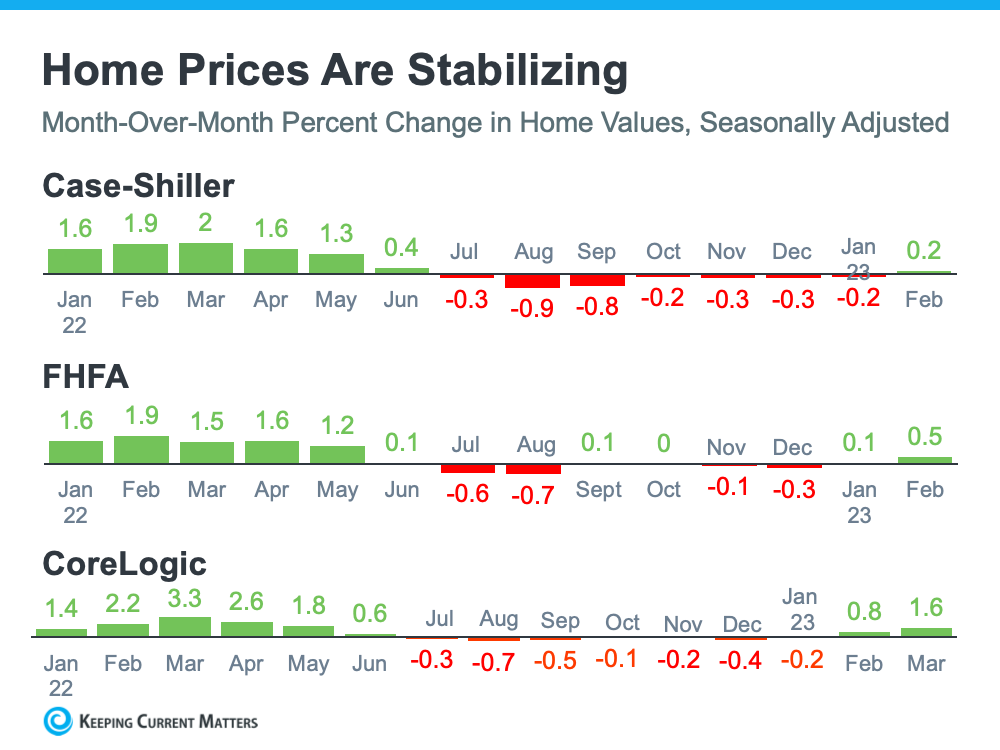 The housing market is not the same everywhere in the country. Some places have already seen the worst drops in home prices, while others are still getting worse. If you work with Berkshire Hathaway HomeServices Coastal Real Estate, you can get help from people who know your local market well. This will help you make better decisions about buying or selling a home in your area.
To sum up, the housing market is growing and home prices are not decreasing like before. This good news is due to the economy getting better, less homes being available, more people feeling comfortable buying, homes being affordable, and low mortgage rates. If you have a house, this is a great time to take advantage of these favorable circumstances and achieve your real estate goals. You can rely on Berkshire Hathaway HomeServices Coastal Real Estate to help you do that.
If you want to buy or sell a house, it's better to work with a good and smart real estate company like Berkshire Hathaway HomeServices Coastal Real Estate. This will help you have a better chance of success in the market. So, if you want to make a real estate deal, stay positive and take the right steps with their help.